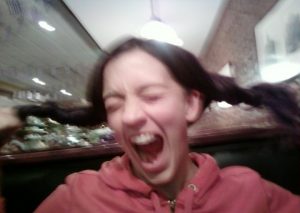 I am guilty. I confess. Most days, I hate how I play. It's been a part of who I am for as long as I can remember. I have realized that it isn't a healthy attitude and though it does occasionally rear it's ugly head, I thought I might share how I learned to deal with it.
SURVIVING
We can all recognize that negative self talk is detrimental to progress. The first step to surviving and moving past these thoughts is compartmentalizing them. Take the negative thought when it occurs and put it away – you are going to revisit it later. Continue through your practice/rehearsal/gig as normal. You don't want to be that person on a live gig who screws up and then draws attention to yourself further with a look on your face or a gesture of frustration.
When you are done, examine these thoughts. Your initial reaction might have been negative but what can you learn from your mistake(s)? I can now make mistakes and move on pretty unscathed on live gigs but I'm still working on this while practicing.
Continue reading Destructive Tendencies in Playing and Practicing →