Mark your calendars, gird your loins
BONEGASM, THE ALBUM
Sunnyside Records
February 1, 2019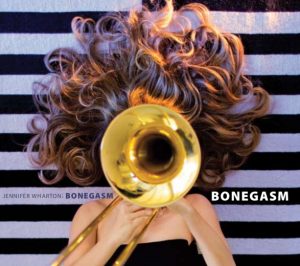 Stay tuned for upcoming performances and CD release performances!
---

/bōnˌɡazəm/

noun

a climax of musical excitement, characterized by feelings of pleasure centered in the ears and experienced as an accompaniment to hearing a group of trombone players.
It is our mission to bring peace, love, and trombone to the unsuspecting masses.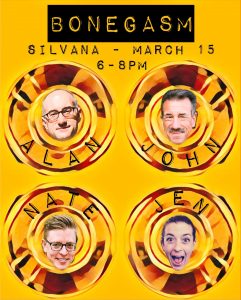 Bonegasm
Thursday, March 15th 6-8pm
Silvana – 300 W 116th St, NYC (view map)
Trombones: John Fedchock, Alan Ferber, Nate Mayland and Jennifer Wharton
Piano: Mike Eckroth
Bass: Evan Gregor
Drums: Don Peretz
Performing originals and arrangements.